Specifications:
1.Dimensions: φ22*109MM
2. Body material: Aviation aluminum
3..Wavelength(nm) : 532nm.
4..Output power (mW) : 100mW laser
5.Spot form: Punctate
6.Beam type: Continuous linear
7. Spot Diameter: 10MM < φ18MM
8. Focus adjustable
9.Operating Current: < 200mAh
10. Working Voltage: DC=3.0-5.5V
11.Trigger Voltage: DC = 2.6V
12.Preheat time: 0 second
13.Working Temperature: 0°C~+30°C
14.Storage Temperature: -10°C~+40°C
15.Power supply: CR123A*1
Usage
1.twist off the back cover of the 100mw green Laser pointer flashlight
2.Install the battery correctly. And offer the back cover.Just perss the switch when you use it.
3.Open the laser pointer flashlight , turn the focus head, the spot would become bigger,then you could light the matches or other things
4.Please take off the battery when you do not use it.
Note:
1. The battery outfit law: purple/red laser pen is positive (+ve) toward the inside.
2. Can cause irreversible damage to the eye and burn unprotected skin. Must not be pointed directly or indirectly at people or animals. Prospective buyers must be OVER 18 years of age.
3. Continuous laser light time suggested- not more than 30 seconds (especially in summer or high temperature environment), because overheating affects the high quality green laser pointer 100mw life!
4. Remove the batteries when not in use, keep out of reach of children!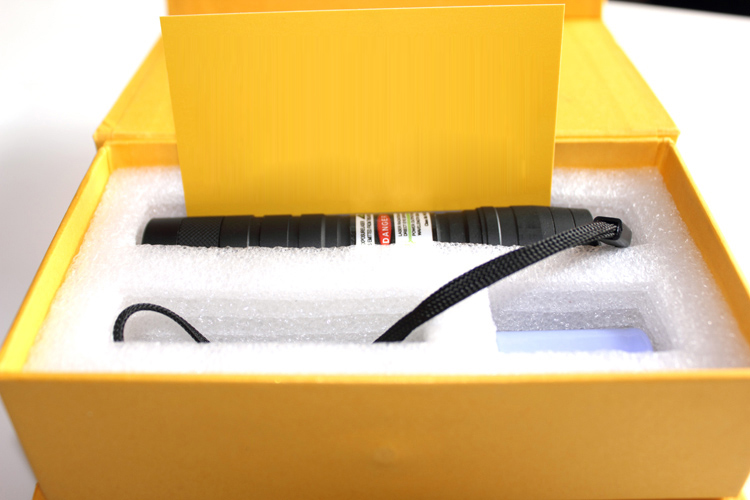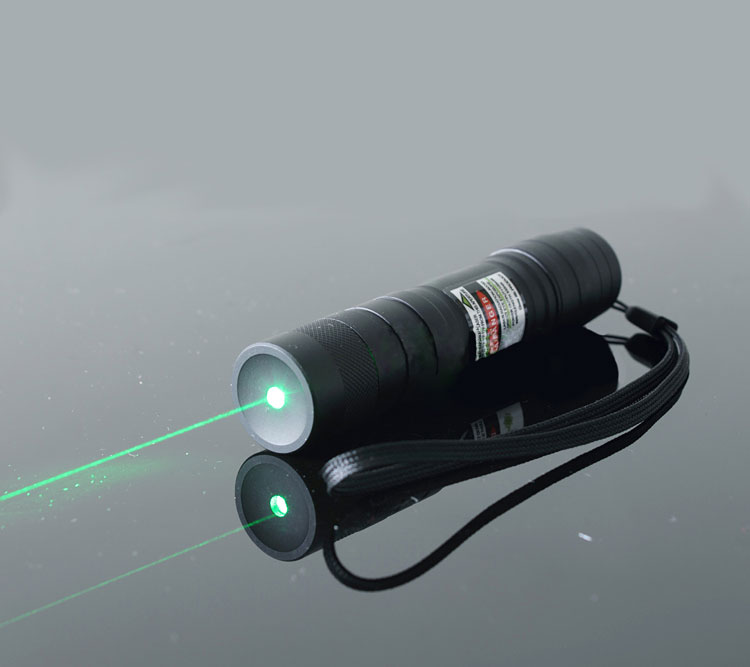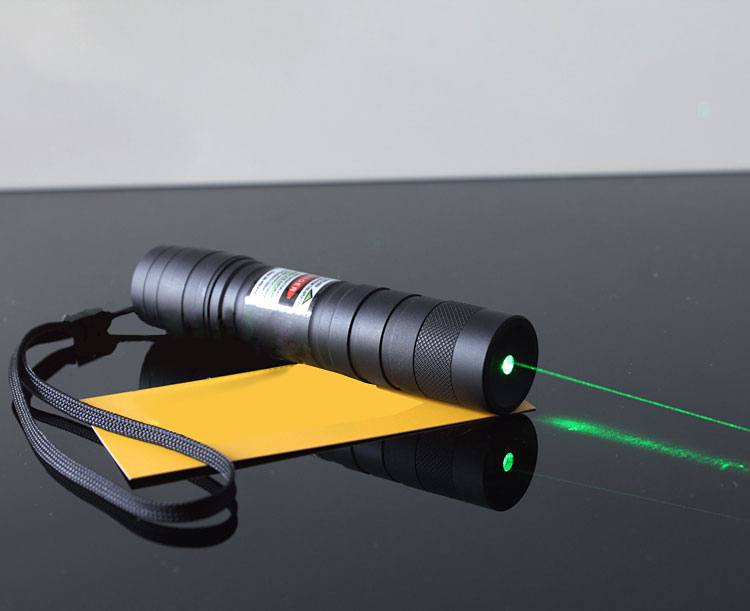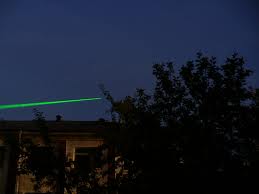 Packaging:
1*green Laser Pointer Flashlight Torch
2* Battery
1* Recharger