Specifications :
1. Size : φ26.5*142mm
2. Body Material: 6061-T6 Aviation aluminum
3. Surface treatment : Hard oxygen army green
4. Output wavelength: 532nm
5. Output power: 170-200mW
6. Special function: Waterproof
7. Circuit control: APC
8. Spot form: single-point
9. Beam type: Continuous linear
10. Beam diameter: 10 MM <φ18MM
11. Working Current: <650mA
12. Working voltage: DC=3.0-4.2V
13. Trigger Voltage: DC = 2.6V
14. Preheat time: 0 second
15. Class: Class 3B
16. Working temperature: +15℃~+35℃
17. Store temperature: -10℃~+40℃
18. Pakage: Color carton packaging
19. Power supply: 18650*1
Packaging
Waterproof laser pointer x1
18650 baterry x1
Battery recharger x1
Highlights
1. Waterproof green laser pointer was powered by 18650 battery, equivalent to 16340 battery 4pcs
2. Stable boost constant current drive circuit,realize low-power, high-efficiency
3. Novel fashion design, combined with structural design Free Dispensing show your taste and noble, whatever the occasion
4. Module imported laser tube, mechanical parts used in all CNC lathes from finishing, exterior styling with advanced CNC milling machine
5. SP-8 waterproof and dustproof structure, so that you can understand 30 meters deep underwater laser wonderful
6. The simple and easy feel super good shell, the accuracy is very high, won't appear inside a loose
7. The surface of the military regulations level 3 hard oxygen army green, you will not be put together and keys and fade feel sad
8. The end of the self-locking switch, press the long bright, and then close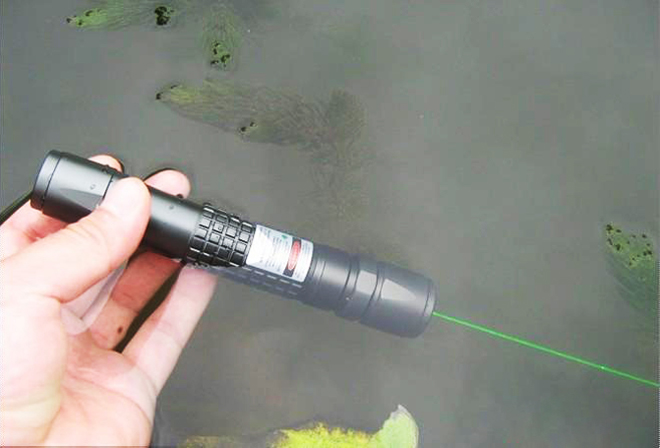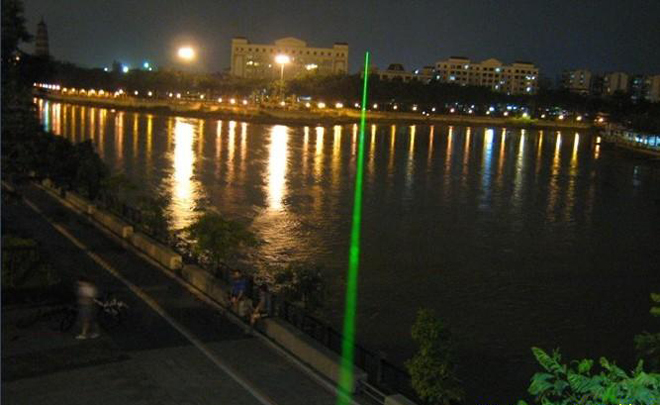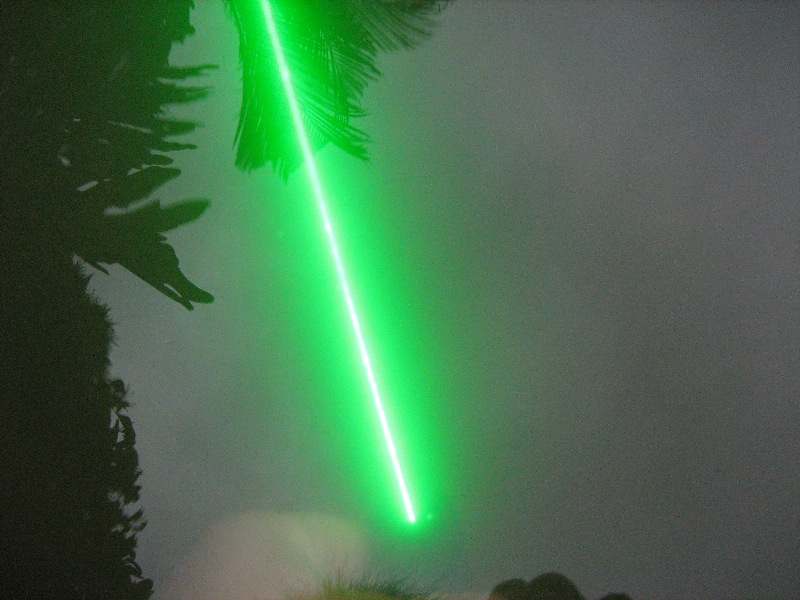 Characteristics of 200mW waterproof green laser pointer flashlight with 18650 baterry
1. Extremely bright laser.

2. Power saving, compact and reliable.
3. The laser pointer is a precise instrument.
4. Point at any desired targets on projection screens, video monitors, and presentation graphics.
5. You can even use the laser pointer pen to decorate the sky at night.
6. This high-quality laser pointer incorporates the latest technology on laser optics and microelectronics.
7. Use this 200mW waterproof green laser flashlight laser pointer pen to point at any desired targets, project screens, lectures, or video monitors, presentations, museum and tour guides, point to the stars, and inspection.
8. Metal body with rubberized finish – comfortable grip .
9. Laser pointer pen with clip is made of heavy duty metal material for more durable to use.
10. Simply press the button to activate the laser pointer and release it to deactivate. 100% brand new in good condition and perfectly fit.