size:φ13.5*160MM
Output wavelength: 532nm
Output power:20mW
Circuit control: APC
10Working voltage: DC=3V
Working Current: <450mA
Working temperature: +20℃~+30℃
Store temperature: +10℃~+40℃
Power supply: 2*AAA
.Pakage: lint box
Power supply: 2*AAA
Instruction:
A laser pointer is a small laser designed to highlight something of interest by projecting a small bright spot of colored light onto it. The laser beam is not in itself visible from the side, but is visible as a result of light scattered by dust particles along the beam path. The small width of the beam and low power of typical laser pointers make the beam itself invisible in a reasonably clean atmosphere, showing a point of light when striking an opaque surface. Some higher powered laser pointers are faintly visible via Rayleigh scattering when viewed from the side in moderately to dimly lit conditions.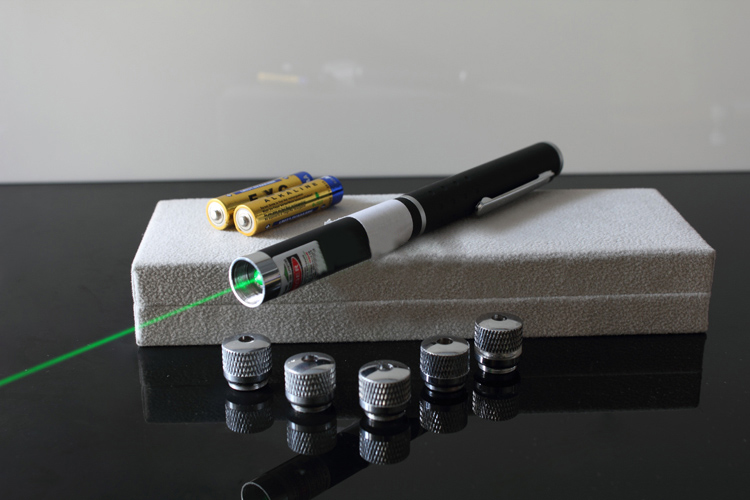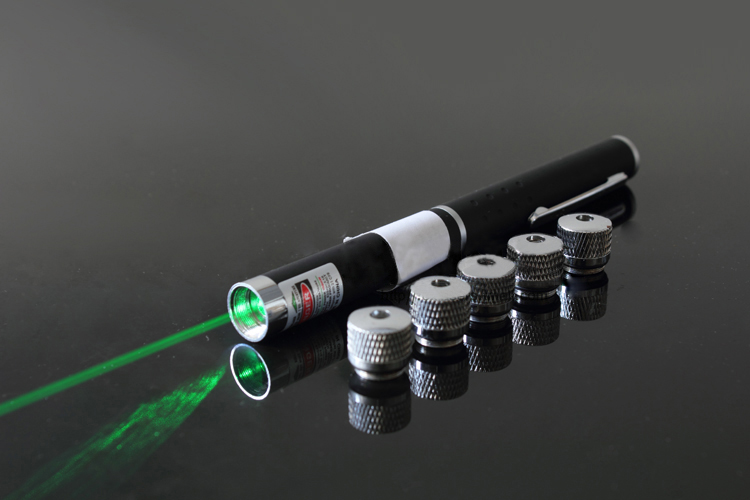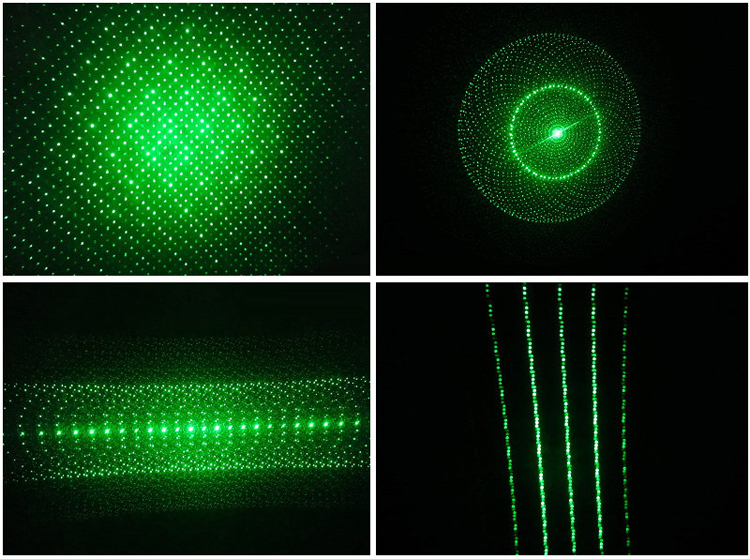 *** high-quality and cheap green laser is very beautiful…